Blogging is one of the best options for starting a business. It does not require large investments and quickly pays off. And the more successful the blog, the more brands and companies will want to work with you. How does the digital promotion agency Nioly Media Group turn clients' social networks into businesses? Below you'll find helpful tips.
Blog as a business project
It is important to approach the management of social networks with analytics and a clear understanding of future monetization. That is, present your blog as a business project. And the task of any business project is to become profitable and bring a stable income.
With the right positioning, a proper promotion strategy, and some investment, your blog will start to grow, strengthening your personal brand. And the more popular you become, the more people see you as an opinion leader. So more companies will want to cooperate with you.
The example of Polina Nioly is a perfect proof of this idea: 
"When you reach a certain level, you'll get hundreds of offers a day from different brands. Cosmetics, technical equipment, clothes. And it means they just want to send you a gift without any obligation to post or shoot a story about it. If you like it — post it, if you don't like it — no problem."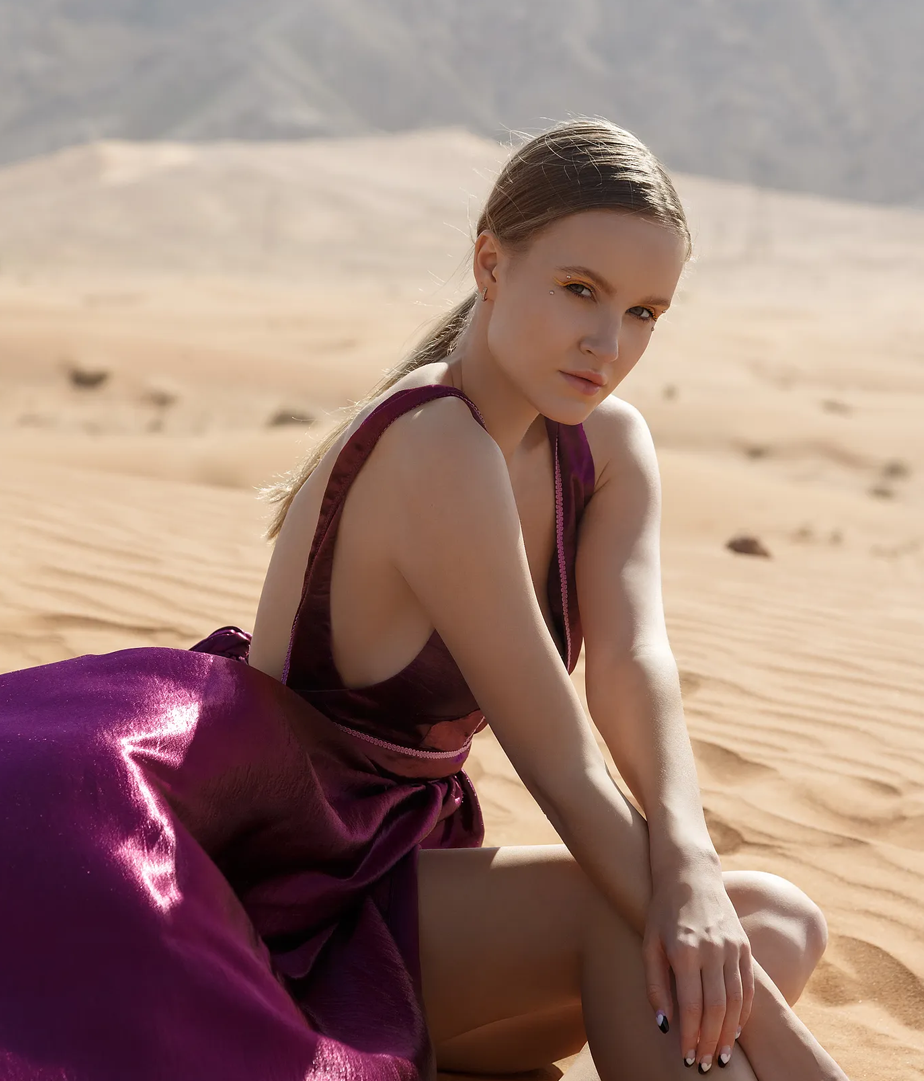 For some people, the path to popularity takes months, and for others — years. It all depends on what tools and promotion methods you use. Spoiler: hiring SMM specialists and buying ads from bloggers is no longer relevant.
Why are people ready to pay tens of thousands of dollars for promotion with Nioly Media Group, and not to other experts?
Nioly Media Group doesn't simply work with what you post. This is not a classic SMM, but a PR promotion that influences people's opinions and creates the client's image.
How do classic SMM experts work? They create the same Instagram accounts for all clients, post 10 stories daily, sometimes publish Reels. They may launch a TikTok account. Because they were told to do this in training, as that is a "standard" scheme.
"You won't earn much as long as you do the same promotion strategies for all clients," Polina Nioly.
How does Nioly Media Group work? For each client, we create an individual and unique promotion strategy. Not by copy-paste or by one template, but using only those tools that will be relevant for a particular project.
Besides, we constantly test different promotion methods and immediately implement them in our clients' strategies. We think about how you can monetize followers, and make sure that customers quickly pay off their investments.
Non-standard strategies and ideas, an individual approach are what make Nioly Media Group stand out among classic SMM agencies.
What clients we work with today:
international real estate agency;
two musicians;
IT project from Germany;
application for financial experts;
food delivery startup from the USA;
fashion designer and her offline school;
future actress.
4 to 12 people of our team work on each project. The number depends on the goals, methods of promotion and the number of sites. All clients of Nioly Media Group sign an NDA (non-disclosure agreement). We can't name our clients, but we want to talk about ideas that have worked pretty well.
Promotion tricks from Polina Nioly
❗️We will give examples of several tricks, but you need to understand that they do not work for everyone. Do not rush to copy these ideas or apply them to your social networks.
Get inspired by Polina Nioly's non-standard methods and think about what interesting things you can come up with for your blog or clients. And if you don't know how to promote your business and what tools work best for you, contact Nioly Media Group experts to get help.
Client case
Given: a girl without social networks, who in the future would like to become an actress. The task is to promote a personal brand and create popularity from scratch. The client wanted her to walk the streets and be recognized everywhere.
What we did:
hired a photographer and did a paparazzi-style photo session of a client sitting at brunch with her friends;
created 5,000 fake TikTok accounts (this can be done through a special automatic system);
one day we posted a huge number of videos with these photos, where people wrote "God, how cool she is!", leave comments and share links to social networks.
The result: the client's followers began to grow very, very quickly, and together with the number of followers recognition in the media field grew.
When something suddenly appears in the information space, and especially in large quantities, people start talking about it = popularity grows.
More ideas:
Use YouTube Shorts. We tested a promotion strategy with YouTube Shorts for one client and in three weeks we gained 79 thousand subscribers on the channel.
Use Pinterest to post trending photos.
The client, for whom we prmoted a YouTube channel using YouTube Shorts, paid $70,000 for promotion. At the same time, we did not have a budget for advertising, because we buy it just in some rare cases and only for commercial accounts. Thanks to the strategy of Polina Nioly, the client received 79 thousand free subscribers. That is, the cost of one YouTube subscriber turned out to be less than a dollar. It is much cheaper than any advertising.
It means that it is much more profitable to pay $70,000 without an advertising budget to bring an audience and customers than to pay an SMM manager $5,000 and give another $100,000 for advertising. Thus, Nioly Media Group customers get much more than they invest. And this is an absolutely different level of business promotion, combined with competent PR.
There is simply no universal promotion strategy for different businesses, different people and different goals.
Each project is unique, so our agency does not have clients with the same or even similar promotion strategies. What works great for one person may be a waste of money for another. That's why people and brands come to Nioly Media Group to get a customized promotion strategy that works best specifically for them. And we help to achieve any goal quickly and efficiently.